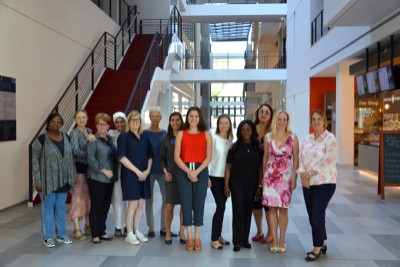 Course
Women's Leadership Academy



Certificate awarded
Certificate awarded



Address
Frankfurt School of Finance & Management, Adickesallee 32-34, 60322, Frankfurt am Main, Germany


Telephone
+49 (0) 69 154008-212


Facsimile
+49 (0) 69 154008-4624



School accreditation
EQUIS, AMBA and AACSB


Type of course
Full-time


Language of tuition
English


Length of course
Five-day


Date of commencement
First session: May 20 - 24, 2019
Second session: September 23- 27, 2019


Application deadline
First March 31, 2019
Second session: July 31, 2019


Cost / fees
The total fee for Women's Leadership Academy is EUR 4,300. This fee includes the course fee, all training materials, and full-board accommodation in single rooms for the time of training.


Student grants / Financial assistance
Please contact the Women's Leadership Academy Team


Accommodation
Accommodation is included in the cost of the fee.


Student profile
7+ years of working experience.


Admission requirements
- 7+ years of working experience.
- The language of instruction will be English and no translation will be provided; however, no proof of English certification is required.
- The programme is intended only for women.


Course Director
Dr. Barbara Drexler


Contact details for application
Nilly Chingaté Castaño