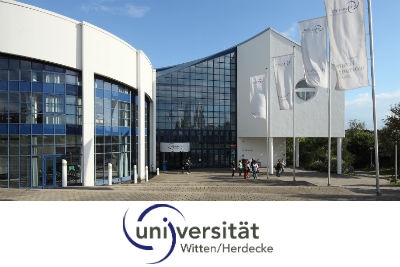 Course
Philosophy, Politics, and Economics M.A.



Degree awarded
Master of Arts



Address
Faculty of Management and Economics, Witten/Herdecke University, Alfred-Herrhausen-Straße 50, 58448 Witten, Germany


Telephone
+49-2302-926-580


E-mail address
study(at)uni-wh.de



Type of course
Full-time


Language of tuition
English


Length of course
4 semesters


Date of commencement
October 1st


Application deadline
Rolling Application process


Class size
25 students (average)


Cost / fees
22,440 Euro (for the whole course)


Student grants / Financial assistance
• Study first - pay later: payment (depending on income) after graduation
• Direct payment of fixed monthly rates (fixed sum)
• Direct payment 50 %, income-related repayment after graduation 50 %


Accommodation
Not available.


Major recruiters of graduates of our programmes
Our graduates find career prospects in a range of political and social fields, NGOs, management, further education, personnel and organisation development, economic and political consulting.


Student profile
1. Ratio of National / Overseas students: national students: 38; overseas students: 21
2. Ratio of Men / Women: men: 37, women: 22
3. Age range: 27


Admission requirements
• B. A./B. Sc. with at least 180 ETCS or 60 ECTS
• Particular interest in interdisciplinary studies
• English language skills (e. g. TOEFL 83)
If you are unsure about meeting the admission requirements, please contact us.


Programme Director
Univ. Prof. Dr. Jens Harbecke
Prof. Dr. Joachim Zweynert


Contact details for application
Prof. Dr. Joachim Zweynert
Alfred-Herrhausen-Straße 50
58448 Witten
+49(0)2302 / 926-598